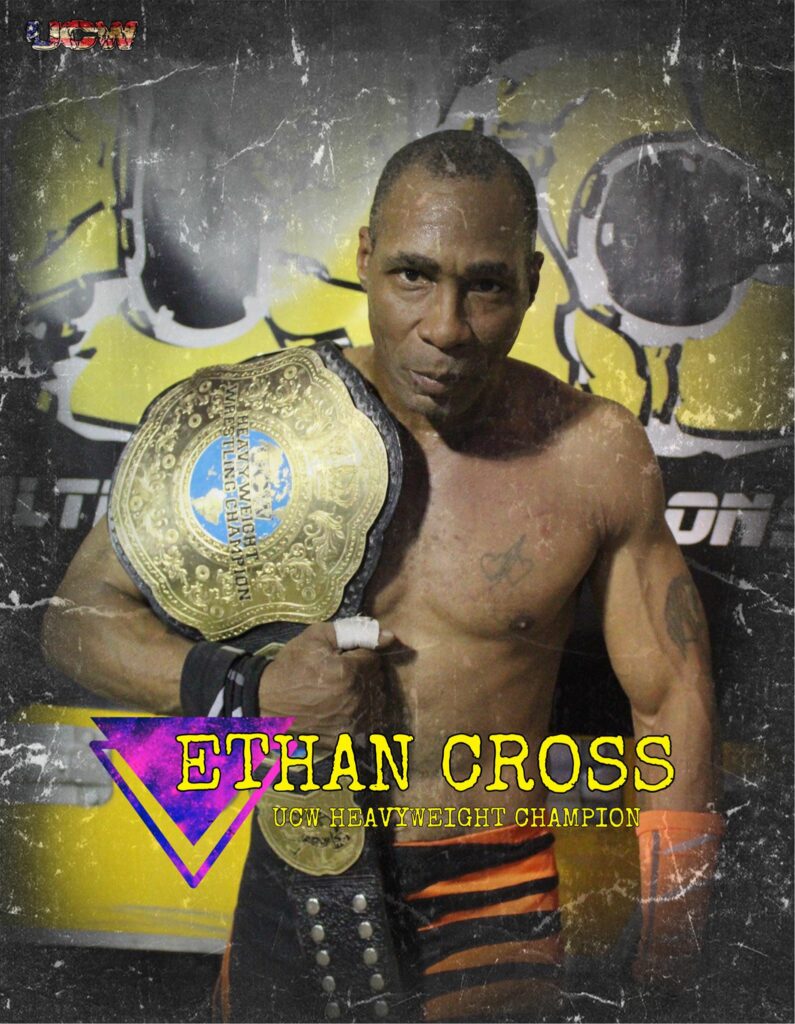 Ethan Cross
Height: 5'5″  Weight: 170 lbs          Hometown: Paulsboro, New Jersey
Accomplishments: Current UCW HEAVYWEIGHT CHAMPION
2x Television Title
Experience: 8 years

A man who will do anything to get his point across and doesn't care who is in the way.

"The door was created for a reason, when I walk through them. I, Ethan Cross, was born to go out and get what is rightfully mine. You all bear witness to the truth of crossmanship. Once you cross Ethan Cross then you will get double crossed. Until next time try to enjoy the daylight!"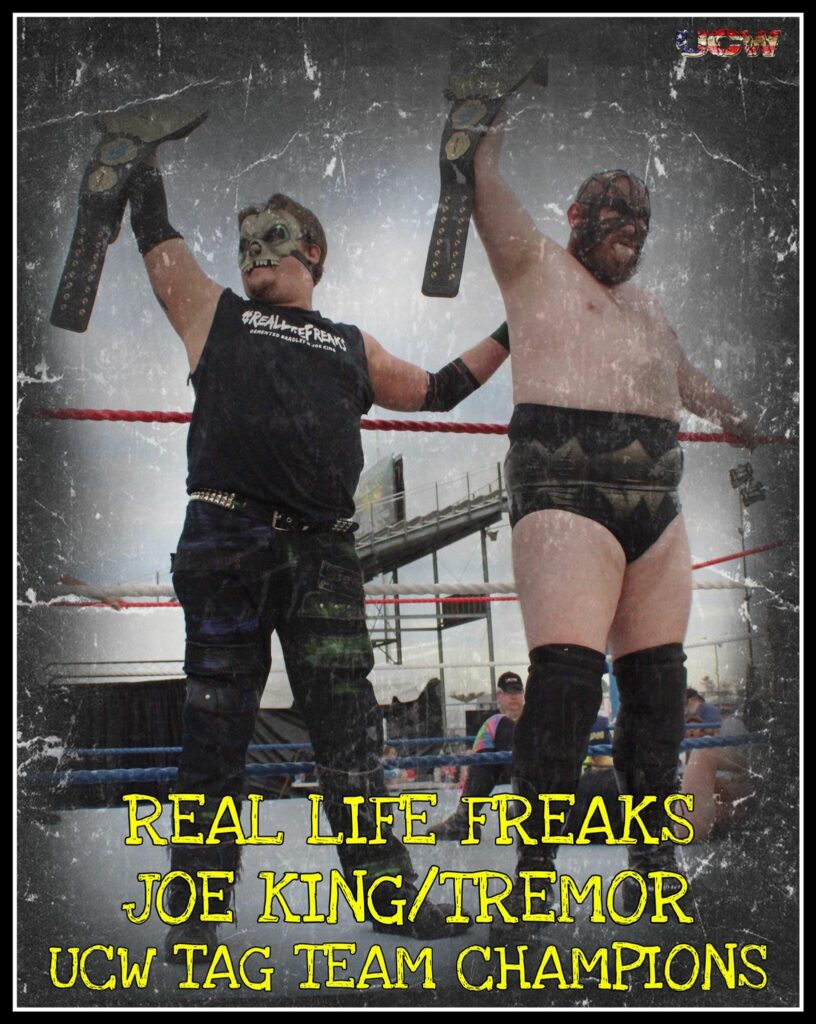 "The Dark Horse" Joe King
Height: 5'10"
Weight: 220 lbs
Accomplishments: Currently 1/2 of the
UCW Tag Team
Champions
Cousin of Tremor (Demented Bradley), that makes up the team of The Real Life Freaks. Veteran of 15 plus years. Uses his mind and devious cunning to overcome his opponents. Partners with his cousin, Tremmor, as the "Real Life Freaks."
Tremmor
Height: 6'4″ Weight: 300 lbs Accomplishments: Currently 1/2 of the UCW Tag Team Champions
Tremmor was a patient of Demented Hills State Hospital where he was studied for multiple "unknown" reasons. Partners with his cousin, Joe King, as the "Real Life Freaks."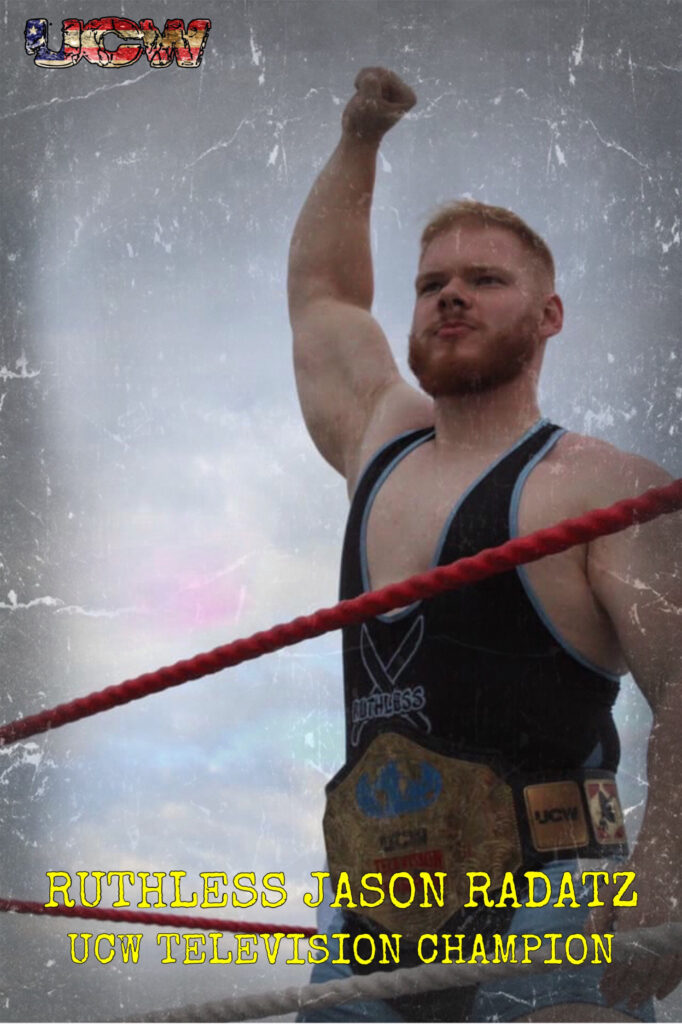 "Ruthless" Jason Radatz
Height: 5'10" Weight: 212 lbs
Accomplishments: Current UCW Television Champion 
Jason Radatz debuted in UCW in late 2017. Since that point he has faced Antony Atom, Ethan Cross, and former UCW Heavyweight Champion, Juggernaut. With standout victories and performances, he won his way to a shot at Ethan Cross for the TV title. He pinned Mr Cross and became the UCW Television Champion. The future is bright for the Ruthless one!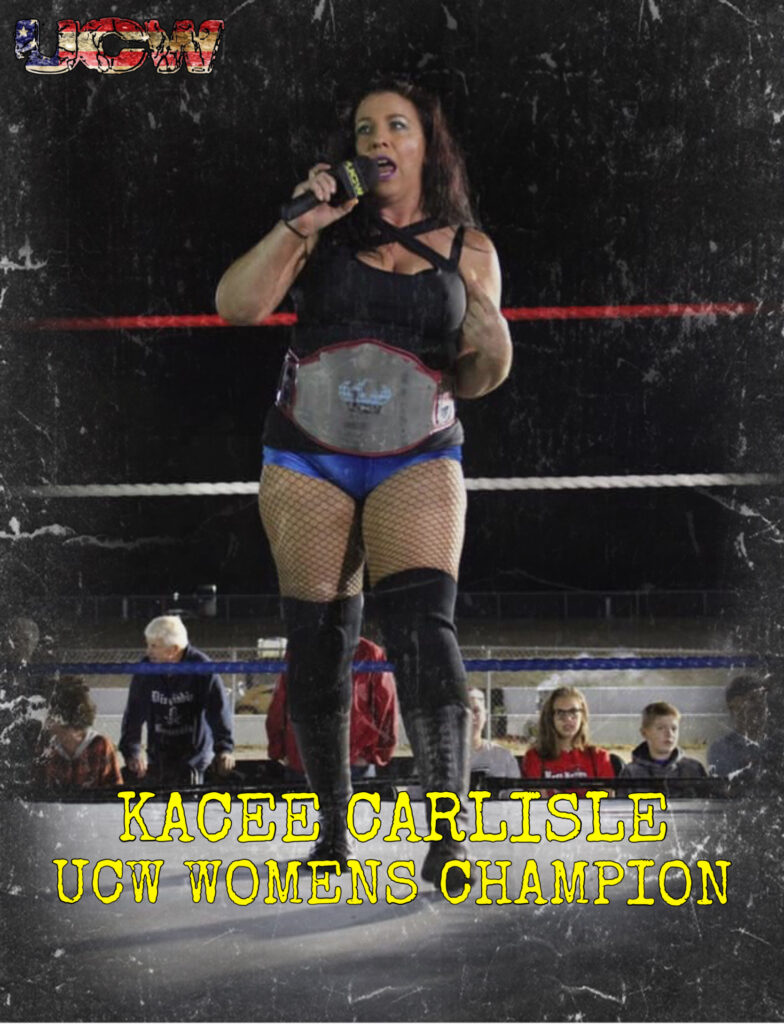 "The Belt Collector" Kacee Carlisle
Accomplishments: 2x UCW Women's Champion – CURRENT UCW WOMEN'S CHAMPION
The legendary Kacee Carlise has been in UCW since 2016. She has journeyed the world and staked her claim as champion everywhere she's traveled. Her rivalry with Avery Rose has spanned 2018 and 2019. She looks to 2020 to continue as the Queen of UCW.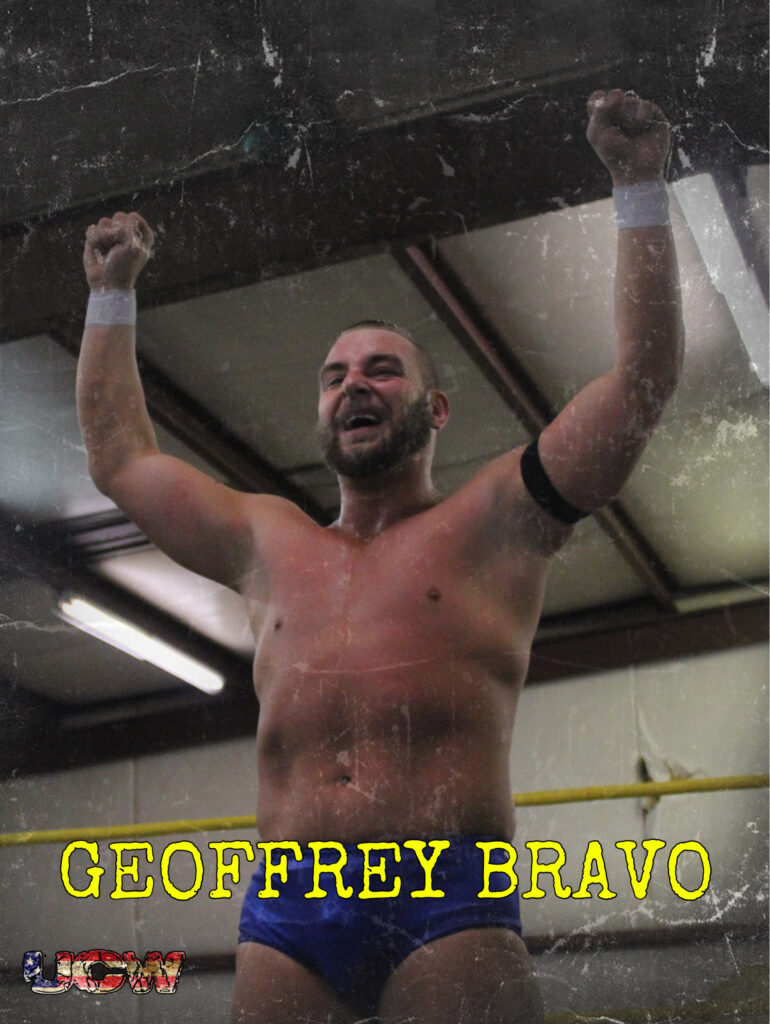 "The One" Geoffrey Bravo Height: 5'10" Weight: 202 lbs
Currently Residence: An Exclusive Gated Community in Northern New Jersey

Championships Held: – UCW Heavyweight Championship 

"The One" Geoffrey Bravo was born into money in Manchester, England. Raised in America from age 4, Bravo never really fit in due to his European customs and English accent. He soon lost the accent, but still was uncomfortable in the USA. Upon turning 18, he went returned to live in England and through his family's wealth and political connections, was able to tryout for several prominent football clubs. However, Mr Bravo was never able to achieve his goal of becoming a professional footballer due to his temper and displays of excessive violence towards the other players, including his teammates and coaches. Bravo started to then train in professional wrestling at the suggestion of a therapist and soon returned to the US once again to hone his craft. Being a natural athlete, Bravo had no problem adapting to the ring and with his wealth, good looks and superior toughness, quickly achieved success in forms of championship gold. Wherever "The One" goes, gold follows, as was the case in UCW, when Bravo won the UCW Heavyweight Championship in January of 2019.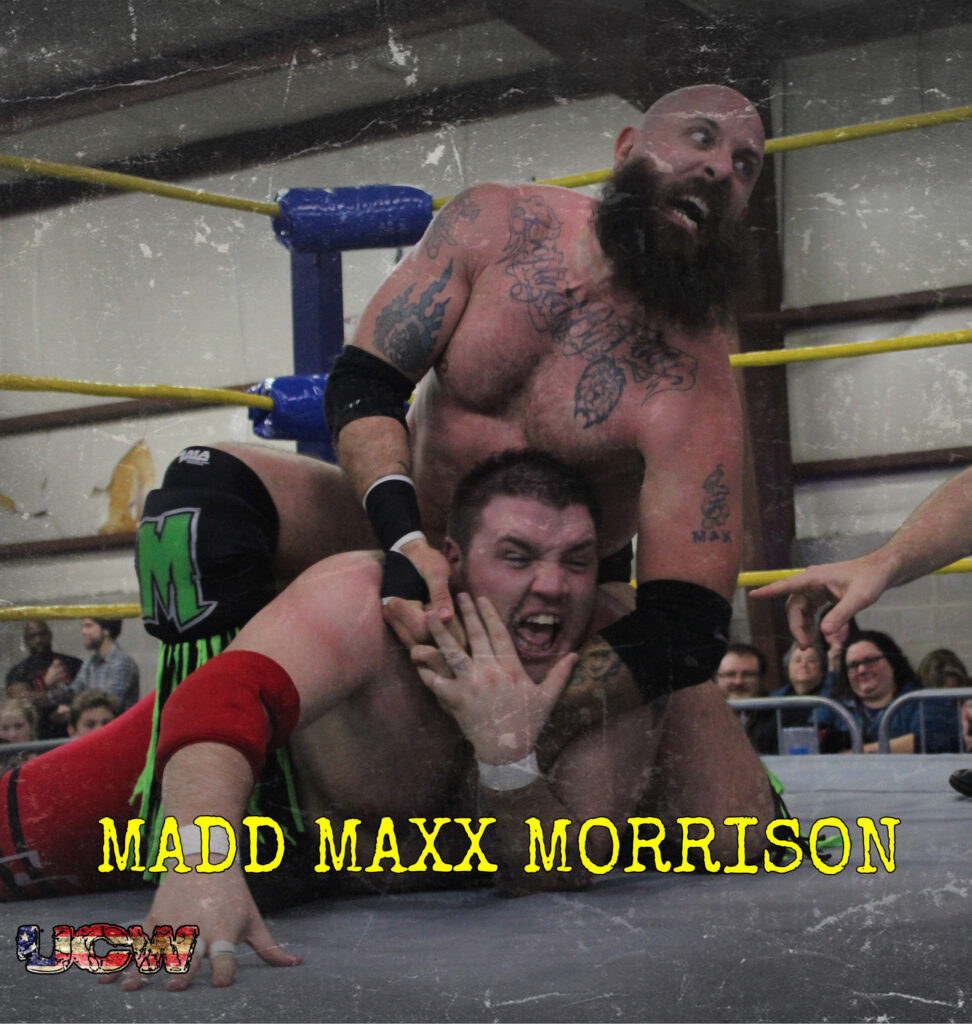 "MADD" Maxx Morrison
Height: 6'1" Weight: 226lbs
Hometown: The seediest dives of Virginia Beach, VA Championships held – Eclipse Legacy Champion – UCW Tag Team Champion 
"Madd" Maxx Morrison is the brash, mosh pitting titan with the hardest head in professional wrestling today. For over a decade he had been a drummer in some of the most dangerous East Coast bands which in turn created an unhinged spirit that became too much for his peers and his drums heads. Ostracized by his mates for being too out of control, he immersed himself in a more suitable world of pro wrestling. Now marching to the chaotic blast beat of his own drum, this wild head banger is slam dancing his way up the ranks by any means necessary and keeping it loud as hell.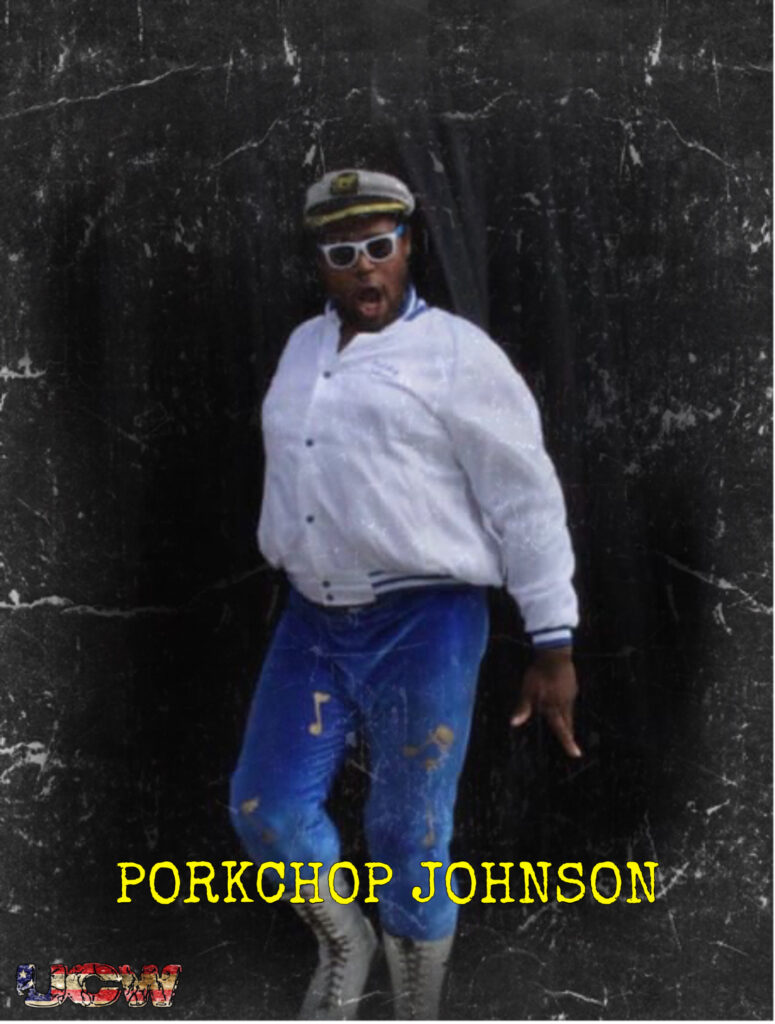 Nickname: the Atomic Dog
Weight 250 lbs
Hometown Cartersville GA
Titles Held UCW Tag Team Titles
Finisher: Porkchop Poundcake (flying headbutt)
Porkchop Powerslam
Years in the business 4 years
One of the most charismatic superstars in UCW, Porkchop Johnson is looking to make his mark in UCW by winning titles and vanquishing away the big bad bully boys with his lethal headbutt. And just how hard is his head? Ask Geoffrey Bravo, Jimmy Flame, and Mr Big Stuff and they'll tell you that they'd rather hit a brick wall than to come into contact with the hardest head in the game.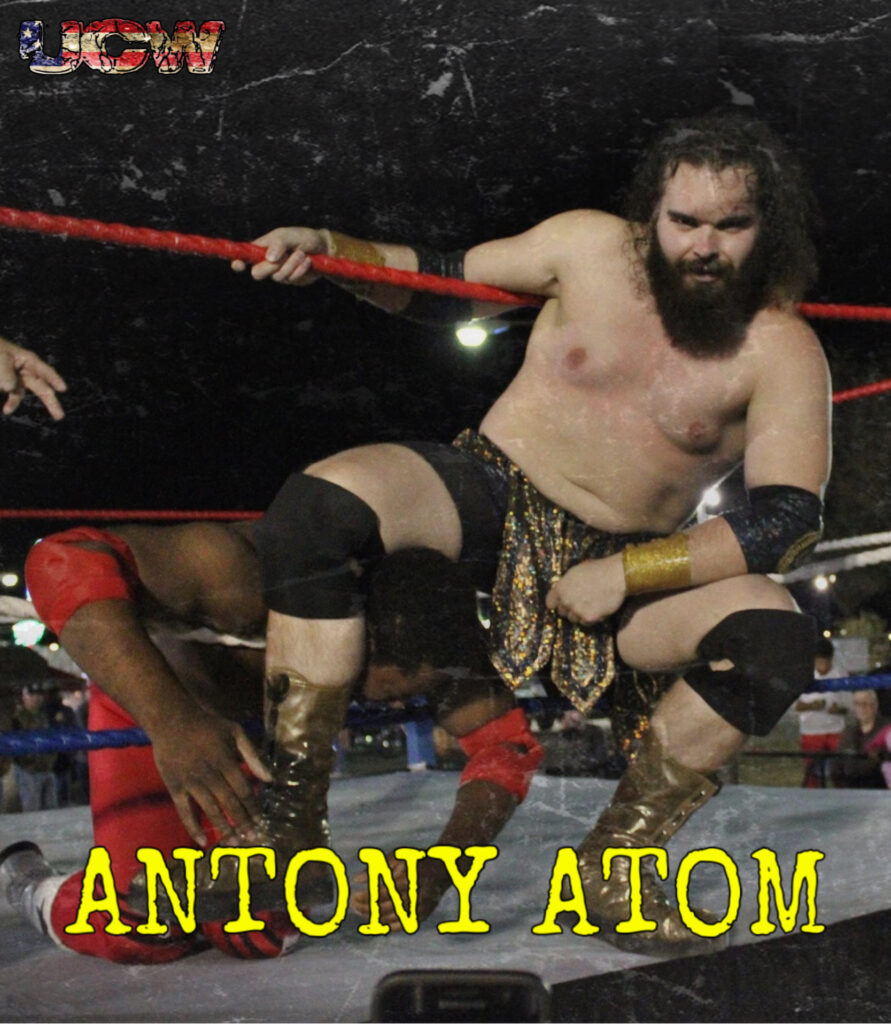 Antony Atom
Height: 6'3 Weight: 250lbs

As vicious as they get, Antony Atom stands as a 6-foot 3 and 250 pound force of nature. Atom represents the city of Laconia, AKA modern day Sparta. Atom prides himself, claiming to be the greatest warrior in UCW history. Atom enjoys mentally and physically torturing his opponents with a mix of powerful strikes and pankration style grappling.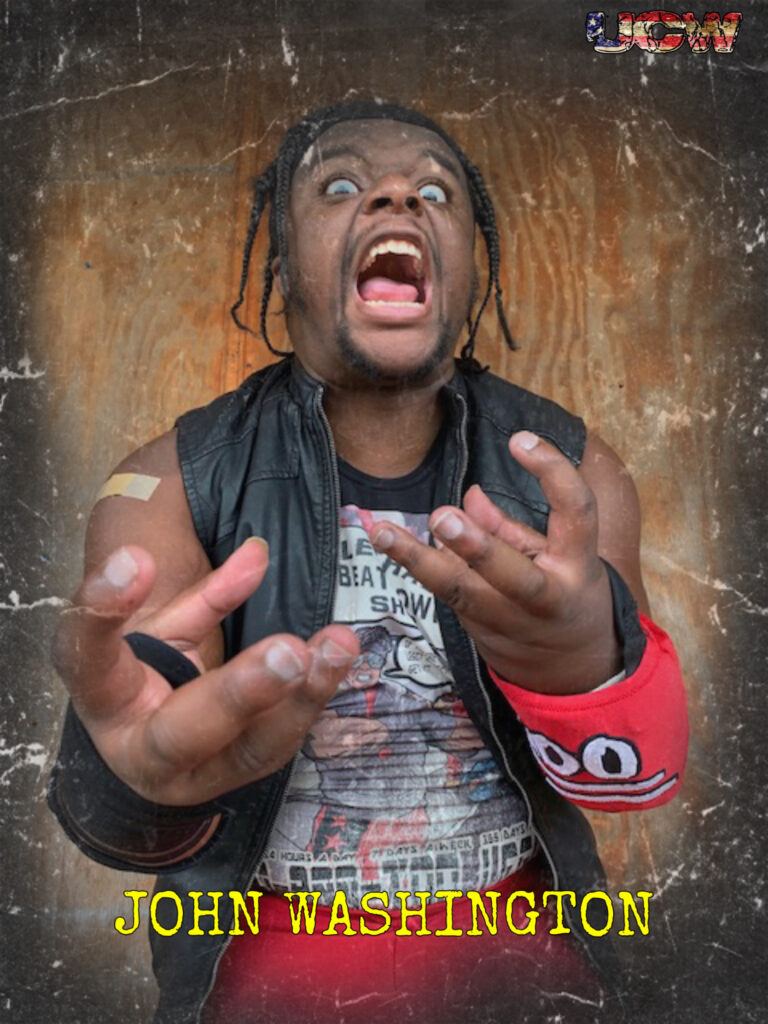 "The Lethal One" John Washington
Weight: 240lbs
Hometown: The Bronx, NY
Determined and focused, John Washington represents the grind. Since his debut in UCW in 2019, he has stood toe to toe with Antony Atom, Maxx Morrison, and Porkchop Johnson. Impressing with each outing, Washington is considered a standout for UCW in 2020.